Protecting those that protect us is paramount,
mental health

affects us all
​Emergency service staff have tried to take their own lives
​Police staff are currently seeking help for mental heath issues
​Police staff are seeking other employment to safeguard mental health
We're
passionate

about wellbeing

"No one understands and respects the amazing work that law enforcement do across the world, to tackle CSAM, more than me and my team here at S21. ​

That's why in 2015 we were the first digital forensics provider to implement support for investigator wellbeing into our applications, inspiring other major vendors to do the same.​

Many of the team here at S21 are ex law-enforcement and have experience of the distress caused by investigating CSAM. They now use this experience to ensure our products support the well-being of investigators and online moderators, without hindering investigations.​

Doing nothing, failing to act to protect investigator's wellbeing, affects the lives of heroes who protect all of us. Even if it doesn't involve us, please do something."

Liam Owens, CEO and Founder of Semantics 21​
How

do

we help you

to protect your mental wellbeing?​
Real-time, easy to understand statistics​
In-app personalised wellbeing insights​​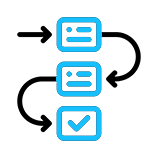 A dual approach to safeguarding mental wellbeing
S21 Investigator Wellbeing Console
Safeguards on the frontline
S21 LASERi-X is equipped with wellbeing monitoring and protection systems to enable investigators to conduct their investigators in a safe environment, while monitoring their own health.
Dynamic break alerts to prevent over exposure
Privacy and blurring to mask explicit content
AI, intelligence databases and smart workflows to reduce manual categorisation
User configurable layout and behaviour along with real-time support
Enabling supervisors to support their teams wellbeing
A first of it's kind solution to enable managers to understand the exposure levels of their teams, to be able to efficiently and safely allocate workloads, and support mental wellbeing policies.
Real-time breakdown of high risk cases and staff exposure levels
Spot patterns and trends to support colleagues
Assess the impact of innovations such as intelligence databases
Generate informative reports to support wellbeing and business cases
Advanced wellbeing features
User customisable grading thresholds
Collaborate on cases with peers
Automatic privacy engagement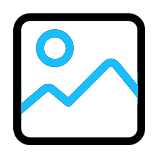 Blur and distort notable imagery
Extract still frames from videos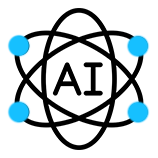 AI Auto-categoriser and filtration
Masking explicit parts of imagery
Muted video playback by default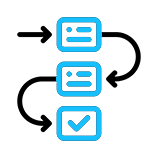 File stacking based on hash and visual similarity
User toggleable privacy blind
File description sharing in the intelligence databases
Frustration free importing and support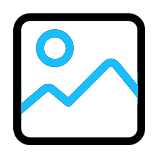 Mind cleansing imagery and scenes for breaks
Breath yoga style guidance
Customisable app interface and behavior
The feeling you get when you have just rescued a child.
Don't let your toolset let you down.​
Request a demo or sales information pack​
Please complete the form with valid company or agency information, including a company or agency-issued email address, we will need to confirm your credentials before issuing a free trial licence.